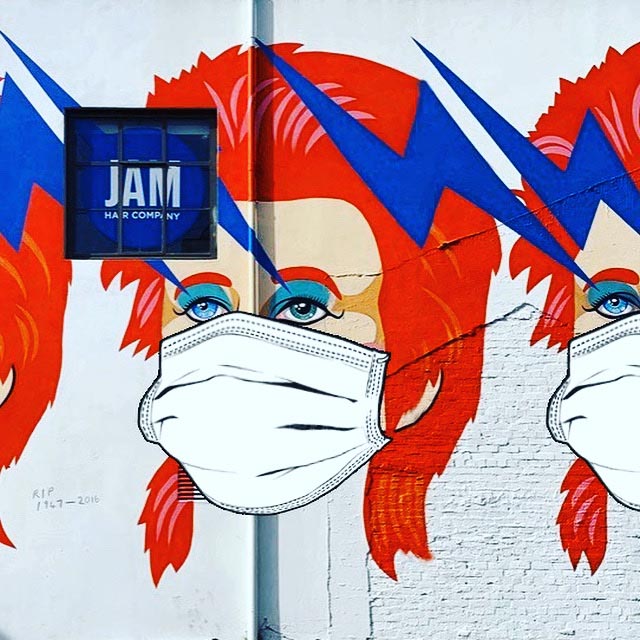 A note about Covid-19
Update September 2021
To all our valued clients, as confirmed by the NZ GOVT Wellington is now at Alert Level 2. As you may know level 2 will be slightly different from the last time and we have a few important updates and guidelines to share. We appreciate your help and this will ensure we create a safe space for everyone.
All appointments that were scheduled during the recent level 4 & level 3 lockdown have been cancelled. Clients will need to rebook online, email reception@jamhair.co.nz or by calling us on 04 3844420.
Please note this is a busy time with many people wanting to rebook, your patience is appreciated. We will do our very best to get you an appointment ASAP!
Clients MUST now also wear a face covering, sanitise hands on arrival and check in using the Covid tracer app. You will be able to remove your mask once you are seated at your station with your stylist if needed ,though we would appreciate it if you can keep it on .
All stylists will be wearing masks as per the level 2 guidelines.
Please attend your appointment alone, no more than 10 minutes early to allow us as much space in the salon as possible. We will be spacing clients 2 meters apart, including while they are waiting. We will be in touch in advance if a stylist is running behind schedule.
If you are a dropping off child who has an appointment please notify a staff member at reception and they will assist from there. Parents/Caregivers won't be able to wait in the salon for the duration of the appointment, but we can happily notify you once the appointment has finished.
Unfortunately no magazines or beverages will be available so bring something to entertain yourself.
All surfaces will be thoroughly cleaned after each client
Importantly please contact us as soon as you can to rebook your appointment if you are feeling unwell. There will be many people who may be able to take your appointment slot.
Thank you all from our entire team for your support and keeping it local.
The Jam Team